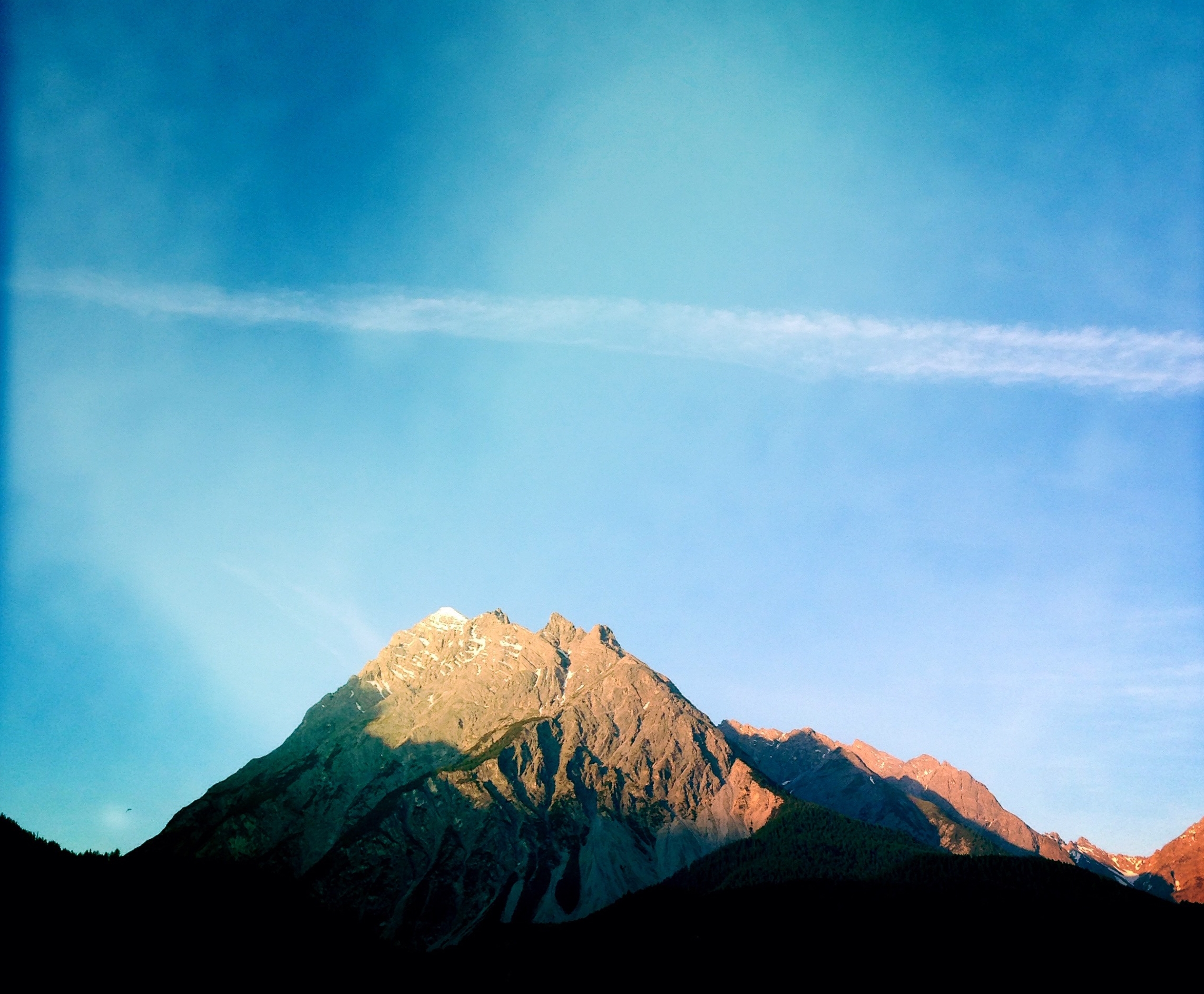 Mountain Hub Prototype
Ftan, Switzerland
January / February 2016
This winter we are prototyping
a kick-ass mountain innovation hub.
Co-working, co-living and co-creating
in one of Switzerland's most picturesque villages.
Co-Working
We are setting up our work space in the beautiful rooms of a 300 year old boarding school right on the slopes.

Enjoy the benefits of working in the company of entrepreneurial minds, skilled freelancers, creative researchers and inspired remote workers while staying in winter paradise.
Co-Living
Ftan and the institute offer a prefect environment for performance.
Stay in one of our 30 functional twin bedrooms, walk downstairs to work, enjoy healthy meals at the inhouse cafeteria and recharge your engines with in the beautiful nature surrounding us.
By living with us you will have all the time and energy you need to push your work.
Co-Creating
We believe that co-creation between people from diverse backgrounds leads to great and unexpected results.
Therefore, we are running a diverse set of events enabling connection and collaboration between our co-workers, local entrepreneurs and visiting professionals. Connecting human beings, sharing knowledge, leveraging individual capacities.
Events are the key to surfacing and leveraging the potential in a co-working community.
Join us to get to know your co-workers, prototype crazy ideas, co-create new solutions and even find investors!
miaEngiadina Hackathon
2.5 days of crazy ideation and fast prototyping to hack the future of this incredibly beautiful region.
While we will go wild generating the best ideas and the smartest ways of implementing them, we won't go red-eyed on energy drinks or stuff ourselves with pizza while working at the same time.
We'll follow the Zen Hackathon format - achieving focus and flow with meditation, fresh and healthy food, frequent movement and enough sleep.
Pitch That Slope
Pitching day on the slopes. Ski with investors and share stories over a good fondue.
Start Ups: CHF 50
Investors: CHF 200
Includes half day ski pass and dinner.
Apply here.
Friday Sledging (weekly)
Race and mingle at our Friday sledging!
Warm up over a mountain coffee with schnaps at Chamanna XXY.
CHF 15 for ski pass & warm drink
Sign up here.
Peak Breakfast (weekly)
Every Wednesday peak breakfast invites you to get up early and meet one of the inspiring local entrepreneurs.
15.01. 16 - Ludwig Hatcke
22.01. 16 - Horst Rahe
....
Sign up here.
Shapers Meet Up
Weekly half day workshop and/or evening session supporting miaEngiadina.
Could be:
creative session
feedback session
corporate workshop
skill share with locals or school
Any format that could benefit miaEngiadina
Start Up Weekend Engadin
Startup Weekends are 54-hour events where developers, designer, marketers, product managers and startup enthusiasts come together to share ideas, form teams, build products and launch startups.
When and where?
Mountain Hub Ftan will be open from
15 January to 28 February.
Ftan is a small mountain village in the lower Engadine valley in the Swiss Alps. The ski slopes start right behind the Mountain Hub.
How much?
Accommodation in twin bed room
with half board:
CHF 110 / night
CHF 570 / week (Mon to Sun)
Get a 30% discount by dedicating some of your time to the Mountain Hub project!
CHF 70 / night (as of 3 nights)
CHF 390 / week (Mon to Sun)
Who is it for?
Teams who need to concentrate on their projects
Entrepreneurs with no time to go on vacation
Employees who can work remotely for a period of time
Freelance workers
PHD students
Join us for a few days, a week or even a full month! Sign up to work from snowy paradise this winter!
miaEngiadina
Mountain Hub is part of miaEngiadina, an initiative enabling more people to work in the mountains. We are future-proofing this beautiful bit of the alps!
Link to miaEngiadina platform
We invite you to take part in shaping the very best experience imaginable by sharing your ideas, feedback and talent.
Ftan
Sights, Transfer, Ski Passes & Ski Rental, Shops & Opening Hours
Find more details here soon!