Val Poschiavo
4-9 October 2015
Enjoy a unique blend of
collaborative working, nature and wellbeing.
A tiny village in one of Switzerland's most remote valleys.
Alpine Co-Working.
Autumn Retreat.
A summary.
4 to 9 October 2015
in La Rösa, Val Poschiavo, Switzerland
The village
La Rösa is a tiny village in one of the most remote valleys of Switzerland: Val Poschiavo on the boarder to Italy.

Calling it a village is going quite far. It consists of the former post station "Stazione Della Posta", complete with a post bus stop, a hotel, the "Albergo Della Posta" and a handful of old houses.
Stazione hosts 12 guests, Albergo Della Posta can accomodate up to 18. They both offer a warm yet rustic home in the majestic yet rough nature of Val Poschiavo.
The retreat
This is your chance to retreat, revive and collaborate with great company.

Disconnect and check-in with your priorities. We facilitate collaboration, take you on hikes across fragrant mountain meadows and make sure you get focused work time. We make it easy to take good care of your mind and body. You'll wake up relaxed and ready for another great day.
Far away from everything in a calm and nourishing mountain environment.
The magic
This is the right place to reset and think big. To gather new energy and inspiration.
No high-speed wifi means that you have the luxury of focusing on what is here and now.
Silence and almost untouched, dramatic nature with golden fir trees and deep blue lakes. Contemplate the wonders around you.
So, switch off your phone. You are in the company of likeminded folk that understand and inspire you. Enjoy!
Offer & Cost
4-9 October 2015
6 days / 5 nights with full board, facilitated work sessions, yoga and excursions.
Prices starting at CHF 950.
Sign up
Application is now closed.
All you need to do is pick your bed.
Accommodation options
Albergo and Stazione della Posta are just across the street from each other.
Work with people that inspire and challenge you.
Disconnect and check in with your priorities.
Be the best version of yourself.
Go offline and focus your energy.
Take a deep breath in pristine alpine nature.
Have meaningful conversations while hiking.
Or enjoy the silence.
Look after your body and mind.
Wake up refreshed and full of energy.
So you can achieve what is most important to you.
From October 4-9 2015 in La Rösa.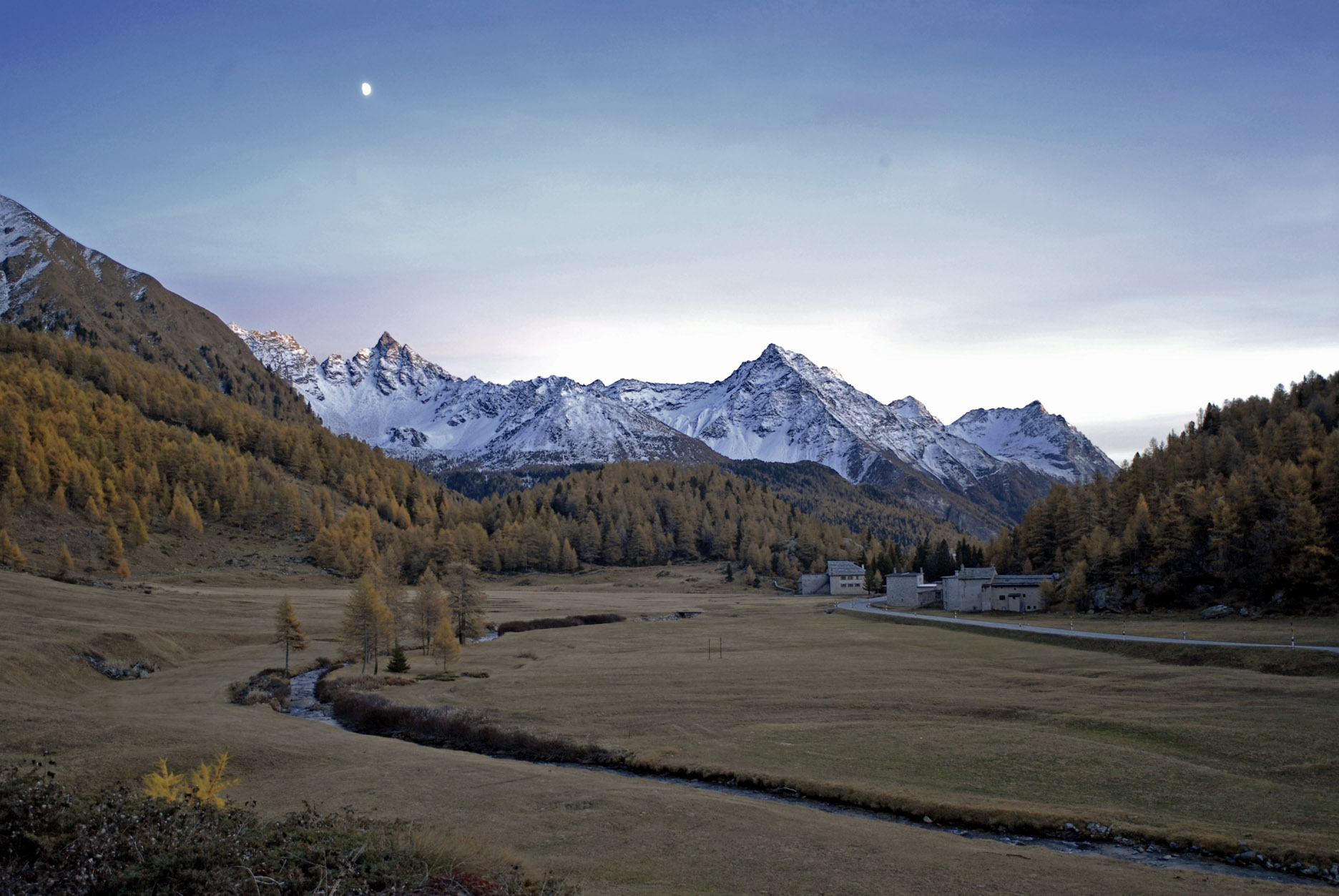 Silence and serenity are free.
Here is what we offer you:
Crafting your own life and work.
Curious and open to things you don't know.
Eager to learn and generous in sharing your own experience.
Striving for excellence yet firmly rooted.
In a collaborative working environment.
With goal setting, daily check-ins, feedback and sharing sessions.

Also, with limited internet access.
Because the really important stuff happens offline.

You will find time to focus on your work, while the goats mind their own business.
Feeling calm and full of energy.
Starting the day with a mindful moment or some gentle yoga.
Hiking to the most beautiful valleys, meadows and lakes.
Eating tasty healthy food that leaves your mind and body light and energized.
And the best about all this?
We have worked out all the planning, so you can enjoy the best of everything.
Nature, work and wellbeing.
We are looking forward to meeting you!
By public transport
A spectacular 4 hour journey from Zurich through dark valleys, past famous historic hotels, a glacier and over the Bernina pass straight to La Rösa. Plan your trip here.
By car
Enjoy scenic mountain passes and have the advantage of flexibility for small trips in the village.
Set your navigation to CH-7742 La Rösa.